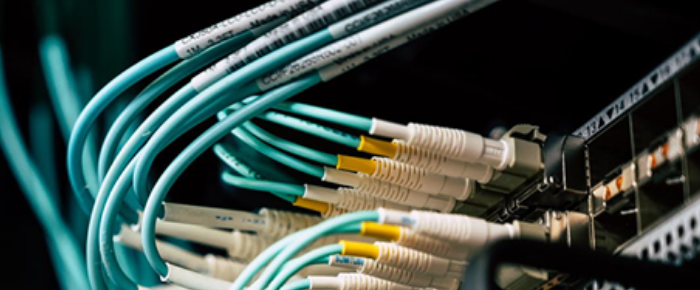 There are many ways electrical safety labels can benefit your business, including improved safety, efficiency, and proper procedure compliance. We've created a comprehensive breakdown of the labeling elements that contribute to the safe use of electrical labels within your business. These include electrical panel labels, warning labels, electrical box labels, and electrical circuit labels. 
Electrical Labels 101: What You Need to Know Before Buying
Prior to ordering electrical warning labels, you must be duly aware of the regulatory and industrial standards that you need to meet. This way you can ensure you buy the right electrical labels for your needs. The International Standard for Quality Management Systems identifies the general requirements for electrical equipment as code 29.060.01. ISO acts as a directory and does not include documents. The associated information is disclosed in PDF format under various subtitles. These PDFs are laid out and available for purchase. It is essential to review the standards for the specific product and electrical warning labels you plan to use.
In the same way that your business follows internal procedures (corporate compliance), your business must also adhere to regulatory compliance. For example, federal, state, and international laws and regulations specific to your industry. At IndustriTAG, our wire and cable labels do the work for you. They meet the safety and compliance standards of the UN's Globally Harmonized System of Classification, as well as the International Standard for Quality Management Systems.
Industrial and Customer Specifications
Regulatory Compliances
Ask yourself if there is any specific safety information that you need to account for. Has the client requested something unique or outside of typical procedure? If so, be confident that you can carry out the installment safely. Always label the finished product with safety signs to ensure your customers' security.
Industrial requests may require design specifications, including company logos, barcodes, and additional product information. Accurately place labels so they can be easily discernible, especially when used on an electrical panel. With the appropriate labels, you can significantly minimize the possibility of accidents. Preventative situations such as shortage or arc flashes are caused by worn-down insulation or a misplaced tool.
Make sure to plan ahead. Ensure that the labels you purchase are appropriate for the equipment you are using and will be easily identifiable in the future.

Environmental Conditions
Consider how you will transport your products and where they will be stored long-term. If they are outside, local weather conditions may threaten the sustainability of your labels. This in turn can threaten you or your client's safety if equipment becomes unidentifiable. Whether you need electrical control panel labels, or electrical circuit labels, weather and the interior environment will play a role in your product's safety.
For extreme temperatures or interior wiring, heat-resistant labels are durable up to 150°C/302°F. This applies to labels for all sorts of products, including electrical panels. If the environment includes frozen surfaces, we provide electrical panel labels for low temperatures (-80°C). Custom labels are available for extremely low-temperatures (-196°C). There are also labels made to resist harsh chemicals, such as oils or acid and base. Depending on where you store these particular products, it is vital to keep in mind the conditions that permit optimal durability. Of course, you should also apply your labels with an equally durable adhesive to sustain the product for its intended lifespan.
Marking Location
Where you decide to label your products is essential for easy use. You can ensure that a cable or wire won't be pulled from the wrong end or handled in a way that could prove dangerous by correctly labeling the product. By determining the most appropriate marking location ahead of time, it can really come in handy years after an install, especially if a new installer is hired to handle or move the product.
Pay attention to where cable or wires will be attached to the input and where it will be easily visible to the client when precisely placing labels on electrical panels or electrical boxes.
Cable Size
Matching the label's dimensions to the cable or wire size is key for visibility and easy identification. The label's orientation will help to make this easier, especially if the product is installed in a particular shape or difficult-to-reach space. In that case, purchase a label that is easy to orient for optimal visibility. Increasing your label's size is an easy guideline, given the dimensions of the products you are working with.
Consider larger label sizes for electrical boxes as opposed to cable or wire products.
Label printing
At IndustriTAG, we offer a variety of label solutions for various printing methods, which have been optimized with specific applications in mind. Industrial labels are intended for use in specialty industries like construction, automotive assembly, and the electrical sector — will not fail, peel, or smudge, even under the harshest conditions. Our electrical labels can be printed using either thermal-transfer or laser printers or provided pre-printed for your convenience. We can supply pre-printed labels with 1D or 2D barcodes, serialized data, full color-graphics, and company logos.
No matter the context of your labeling needs, we have an in-house team of label experts ready to help you design the safest identification solution for your products!
For more information about our electrical safety labels, please visit our site at www.industritag.com