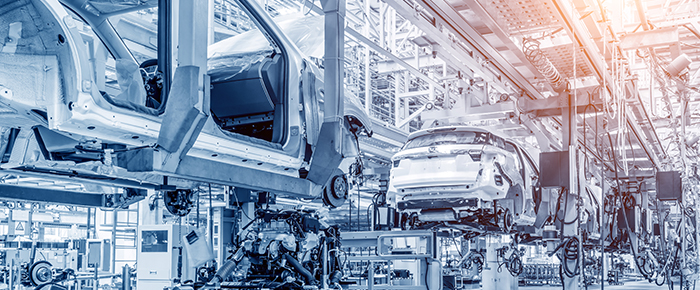 In a world of social media and viral shares, every detail matters for automotive companies – even car part labels.
Tesla learned this the hard way when drivers turned a minor detail into a major brand perception issue. Tesla drivers used social media to complain and share stories about a few tiny bolts that rusted on their vehicles. The story went viral, and the futuristic automaker subsequently changed the bolts for a higher quality product. Shifting to better bolts may have put a small dent in Tesla's profits, but cheap is surely not the perception Elon Musk wants consumers to have about the most valuable car company in the world.
According to J.D. Power, 1 in 5 automotive internet shoppers use social media as a source when shopping for a vehicle, and 1 in 6 are influenced by what they see. Why choose a car part label that will let your customers down, customers who are a snap and share away from influencing prospective buyers?
Car part label technology has advanced with the automotive industry. In 2021, a well-made label should not peel off, leave a residue behind, or fall apart. The goal of companies that make labels should be to create products that raise the value of your brand, not diminish it.
What makes a great car part label?
Quality car part labels are determined by their ability to adhere to metal, glass, plastic, and low-surface energy materials while maintaining readability after repeated exposure to extreme temperature, chemicals, and abrasion. Not all auto labels can perform through these conditions, which is why choosing the right label is important. Let's discover sections of a vehicle that require specialized label solutions and the elements they face.
Labeling under the hood
Car engine bays push automotive labels to their limits. High-quality heat and chemical-resistant auto labels are required in order to remain legible throughout the lifetime of the vehicle. These labels will also keep drivers safe. Inevitably, drivers will open the hood of their vehicle to replace common fluids and oils. Warning labels in and around this area need to remain legible to help drivers avoid things that can harm them. Under the hood automotive labeling will also help mechanics service the vehicle and replace parts when needed.

Labeling car batteries
Car battery labels should clearly denote the battery's positive and negative ends and maintain readability even when coming in contact with corrosive acids. Acid-resistant labels will protect data and prevent peeling, smearing, or smudging. If it will undergo coating a removable synthetic film can also be added to the battery label during manufacturing.
Wire and cable labels
Quality wire and cable labels will provide a high-resolution, clear printout that is heat, chemical, and abrasion-resistant and can withstand elevated temperatures up to +150°C (+302°F). To make life easier for mechanics and technicians, choose a wire and cable label designed for tight spaces. Choosing the right label will help them do their job.
Windshield labels
Windshields require a durable label that is also visually appealing. These auto labels must resist water, humidity, disinfectants, and abrasion. Some windshield labels are intended for temporary use, such as the labels used by garages as reminders of your next oil change. Clear static-cling labels are the perfect choice in this situation, as they will not leave any residue behind when removed.
Tire labels
Silicone-coated rubber or rubber composite is a nightmare for label adhesion. You need to make sure your tire label provider understands that the adhesive will not only have to stick but can also withstand transport, temperature, and storage conditions.
Security car part labels
The last thing you want is security labels that deteriorate when your customers need them most. Car owners depend on these labels, and in case of theft, so do authorities. Security labels include vital data, such as serial numbers and vehicle identification numbers. They also provide information for manufacturers to ensure car models are not duplicated.
IndustriTAG label innovation
We share your passion for innovation, and our labels are designed to add value to your brand. IndustriTAG continues to manufacture car part labels with you, drivers, and mechanics in mind.
Learn more about IndustriTAG auto labels and click to receive free samples with same day shipping!