International standards for barcode verification and quality are used in various industries, including automotive, aerospace, and retail. It ensures that the barcodes used by these companies meet the criteria their customers demand. So, how are barcodes graded for quality?
Determining Barcode Quality
1D Only

Edge determination

This refers to how the scanner's laser perceives the edge of the barcode (where the lines end and the spaces begin).

Minimum reflectance

Indicates the objective darkness of the bars. The darkest bar in the barcode should have a reflectance of less than half of the background.

Decodability

Measures how close the scan reflectance profile is to failing the "decode" parameter.

Minimum edge contrast

This measures the contrast between adjacent bars and spaces.

Defects

The most apparent change in darkness within a bar or space.

1D & 2D

Quiet zone
(white space)

The amount of space to the left and right of the barcode.

Symbol contrast

A measure of the contrast between the brightest space on the barcode and the darkest bar.

Modulation

A measure of the local variations in contrast.

Decode

This refers to the scanner's ability to decode the information present on the barcode based on the bars and spaces' sequence.

2D Only

Reflectance margin

Indicates how distinguishable the elements of the symbol are. A poor reflectance margin may result in an element being incorrectly designated as dark or light.

Fixed pattern damage

The quality of the squares and dots around the perimeter as well as the quiet zone.

Axial non-uniformity

Refers to the incorrect scaling of the barcode.

Grid non-uniformity

Assesses the largest deviation from the grid.

Unused error correction

Computes the amount of error correction required to reconstruct lost data due to poor printing or damage. The less error correction used, the better the grade.

Cell contrast

A form of symbol contrast used for direct parts marking (DPM) barcodes.

Cell modulation

A form of modulation used for DPM barcodes.
Using a scale of 0 to 4 or a letter grade of A, B, C, D, or F, with F indicating a failed test, each parameter is assessed and given a numerical score.2
For 1D barcodes, minimum reflectance, decode, and minimum edge contrast are tested first. The software will only assess the remaining parameters if those initial three receive a passing grade. The average grade of all scanned parameters determines the final grade of the barcode. The decodability of 2D barcodes is assessed with only the barcodes that pass this initial test proceeding to be evaluated in the remaining parameters.

Reason Why Your Barcodes Might Fail
Barcodes might fail grading because of barcode damage, quiet zone violations, elevated barcode density, or inconsistent print. Small barcodes with too much encoded information might not pass verification. Although still scannable, you should either make the print size larger or decrease the amount of information. You should also provide sufficient space around the barcode, as small quiet zones can also lead to a failed verification. Printing irregularities can also result in poor readability. To avoid these, continually inspect your printing equipment to make sure you're getting high-quality, consistent barcodes. Lastly, you'll need to prevent barcode damage, which can render the barcodes unscannable. Employing high-quality labels, varnishes, and laminations can help protect your barcodes, and reduce damage caused by abrasion and scratches since damage isn't always avoidable.
Many Industry Sectors Require Barcode Verification
Multiple industries rely on high barcode quality to efficiently track and trace equipment, inventory, and sold goods. The retail industry is a good example of a sector that relies heavily on having barcode standards. Retailers must first register with GS1, which controls the company prefixes for all EAN/UPC barcodes. Although these companies do not require the prefix for monitoring in-house inventory, all goods that are shipped to consumers must be labeled with it. These companies should also follow GS1 standards for barcode design and verification. Other types of companies, such as those in the automotive and aerospace industries, abide by stringent requirements set forth by either ISO (automotive) or GS1 and/or military standards (aerospace) to track parts and inventory.
Whether you're in the retail, automotive, aerospace, or any other high-tech industry, barcode verification can keep your business working efficiently by preventing unreadable labels from creeping into production and distribution. It's a valuable tool for every area of your business, whether you're tracking car parts during manufacturing or monitoring shipped parcels.
GA International provides durable labels printed with high-quality 1D or 2D barcodes that follow strict industry standards, including ISO/IEC 15415, ISO/IEC 15416, 15416-1 and 2, ISO/IEC TR 29158 (AIM DPM-2006), and GS1. Our grading system verifies and grades 1D linear barcodes, including UPC, Codabar, Code 128, Code 93, Code 39, GS1 DataBar, Interleaved 2 of 5 (ITF), as well as 2D barcodes, such as Aztec, Data Matrix, QR, PDF417, MaxiCode, and Postnet. With the TruCheck Omni™ barcode grading and verification system, we generate and provide barcode grading reports of individual or specific sequences of barcodes.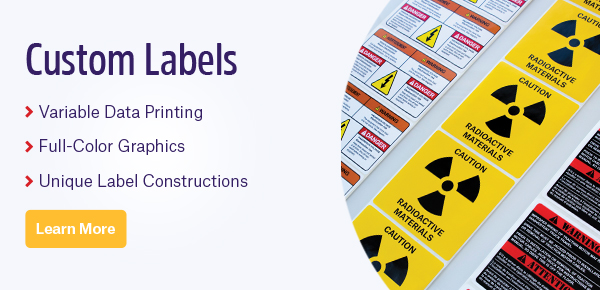 References:
1. Webscan. Barcode Verification Overview. Longmont, CO; 2018.
2. GS1. GS1 DataMatrix Guideline. Brussels, Belgium; 2018.